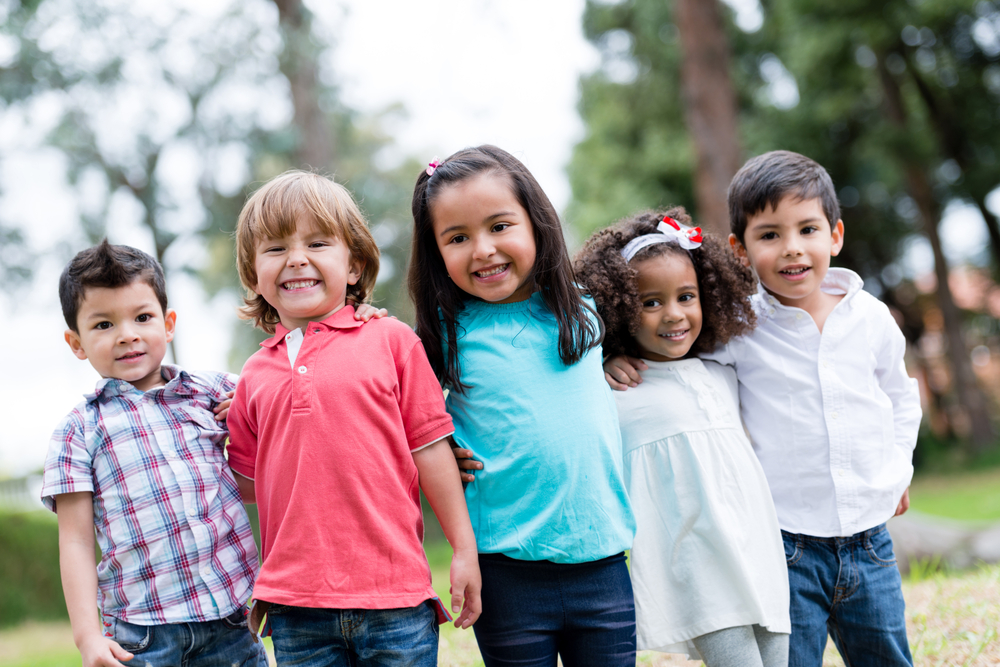 Invisalign's clear plastic aligners have become incredibly well known, beginning to eclipse conventional braces as the go-to orthodontic treatment. They're exceptionally popular with adults for their ability to deliver effective results whilst remaining unnoticed by other people.
With this success, it's only natural to wonder whether Invisalign can be used as an alternative to other orthodontic treatments for kids and teenagers.
Why Invisalign Is Great For Kids
Not only will kids and teens appreciate the near-invisibility of Invisalign's clear aligners just as much as adults do, but the fact that they can be easily removed when needed also provides some major advantages.
The fact that the aligners can be removed means that it'll still be easy for your child to keep their teeth clean during their treatment, which is a common concern for those with braces. Likewise, it also means that there's no need for your child to alter or restrict their diet to accommodate treatment (for the most part!). In many cases, Invisalign can also deliver faster and more predictable results than traditional braces.
Invisalign Options For Kids and Teens
In general, orthodontic treatment is fastest and most effective when performed earlier. Thankfully, Invisalign offers two solutions specifically geared towards younger orthodontic patients, Invisalign First and Invisalign Teen.
Invisalign First
Invisalign First is an example of what is known as Phase 1 treatment and has been specially designed for children aged six to ten. It can be an effective way to address malocclusions, otherwise known as bad bites, in children of this age, whilst also incorporating a unique dental arch expansion feature and helping to make room for their adult teeth to come in without issue.
There's plenty for you and your child to appreciate about Invisalign First beyond just the results of the treatment. Invisalign First treatment usually requires fewer orthodontic appointments when compared to traditional braces, something which we're sure both of you will be happy about!
Although the Invisalign First aligners are made from clear plastic, just like the other treatments in Invisalign's range, younger children who are less concerned about the visual impact of the treatment might enjoy being able to customize their aligners using Invisalign Stickables, sticker accessories that can be used to add a touch of personality.
Invisalign Teen
The Invisalign Teen aligners are very similar to the typical adult Invisalign aligners and carry all of the same benefits. There are a few differences though which teens and their families may find very helpful.
The first difference is the inclusion of a small dot at the back of the aligners. This dot starts off blue but fades as the aligner is worn, serving as a compliance indicator. This makes it very easy for both parents and dental professionals to verify whether the teen has been wearing their aligners as much as they should have or if they've been removing them a bit too often. It also allows treatment providers to know with certainty whether slow changes are best addressed with a change in the treatment plan or simply a change in the patient's behavior.
The second difference is that the Invisalign Teen treatment plan includes more aligners of each type. This reflects the fact that teens may not yet be as diligent and careful as adults, potentially leading to a greater number of lost or damaged aligners.
Exploring Your Options
Whether you're concerned about your child's teeth or they've come to you about them, there's likely an Invisalign option that could help. However, it's even more essential that younger patients are treated by an experienced orthodontist who knows how to deal with their age group most effectively.
At Hulse Orthodontics, we've been providing orthodontic treatments for teens and kids in Carlsbad since 2007. If you're interested in finding out more about how we could work with your child and help to address their dental issues, contact us today and one of our team will be in touch.